Welcome to the Ashforth Chiropractic Family Wellness Center website!
We are located in North Raleigh 2 miles South of 540 on Six Forks Road just North of Lynn Road in the Pembroke Square Plaza. We are in the first building facing Six Forks Road across from the white Merz North America and Point Source buildings.
In 1999, we decided to open a chiropractic office in Raleigh without knowing a single person in the city. We fell in love with the small town feel of Raleigh while still having the amenities of larger cites. In addition, Raleigh was close to both the beaches and the mountains.  Raleigh also had great schools, and lots of college sports which I love.
Welcome to Ashforth Chiropractic Family Wellness Center
What sets us apart as a chiropractor in Raleigh is that we really listen to our patients and try to partner with them to get the best possible outcomes. We treat each patient as if they were a family member- doing only what I would have done to myself or my family no more and no less.  In addition, we stay up on the latest trends with technology and we utilize the most up to date chiropractic instruments to deliver the most advanced care possible.
I have over 25 years of experience.  Simply put whether it is neck pain, headaches, sciatica, auto injuries, disc herniation, back pain, knee, foot, hip, elbow, wrist…etc. I have seen it before and will know if I can help you or not.
I find the biggest misconception people have about coming to a chiropractic office is that it is going to hurt to get chiropractic treatment.  People are really surprised after I work on them that first time that it actually feels nice.  We often use chiropractic instruments that are 100 times faster than a human can move so this increased speed allows us to use significantly less force to get things done.
I know that Raleigh has a lot of choices for your chiropractic care.  I hope that you will take the time to read our reviews look over our website and then if you feel comfortable, give our office a call.
Monday
8:00am - 12:00pm
3:00pm - 6:00pm
Tuesday
Closed
Wednesday
8:00am - 12:00pm
3:00pm - 6:00pm
Thursday
8:00am - 12:00pm

Friday
9:00am - 12:00pm
Saturday
Closed
Sunday
Closed
Ashforth Chiropractic Family Wellness Center
6512 Six Forks Road #103
Raleigh, NC 27615
(919) 844-6560
Common Chiropractic Questions In Raleigh NC
HOW TO FIND A CHIROPRACTOR IN Raleigh
This guide will help you find the best chiropractic clinic in Raleigh for you. When most people in Raleigh decide they need a chiropractor, they end up doing a search and just picking someone at the top.
Being at the top of Google for the chiropractic search does not necessarily mean they are the best chiropractor for you. Follow the steps below to make sure you are picking the right chiropractor for you.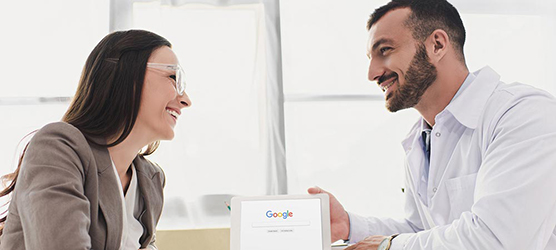 Time Needed: 5 minutes
Total Cost: USD 0.00
4 EASY STEPS TO FINDING A CHIROPRACTOR IN Raleigh
Step 1: Open up a Google search
You will want to type one of the following in the search bar:
Chiropractor Raleigh
Chiropractor 27615
Chiropractor near me
Best chiropractor in Raleigh

Step 2: Review Their Website
The best chiropractors in Raleigh put as much care into their website as they do into the rest of their office. By reviewing their website you will get a good feel for the doctor and if they are right for you.

Step 3: Check Out Their Reviews
Check out the Google Business Page of a chiropractic clinic you are thinking about visiting. It is easy for someone to say they are great, it's a different story to get other people to say great things about you.

Step 4: Give The Office A Call
Now that you have a basic understanding of what the office is about. Give them a call to make sure they fit the message that their website and GMB have been sending. You will know in a few minutes whether the office is the right one for you.